REMEDY for Companion Animals
Regular price
Sale price
$89.99 USD
Unit price
per
Sale
Sold out
We know your pets are part of the family, which is why we created REMEDY for your companion animal! REMEDY
 Companion CBD is Veterinarian recommended and approved.
Administer with confidence! Our products never contain THC and are safe for the whole family–even the furry members!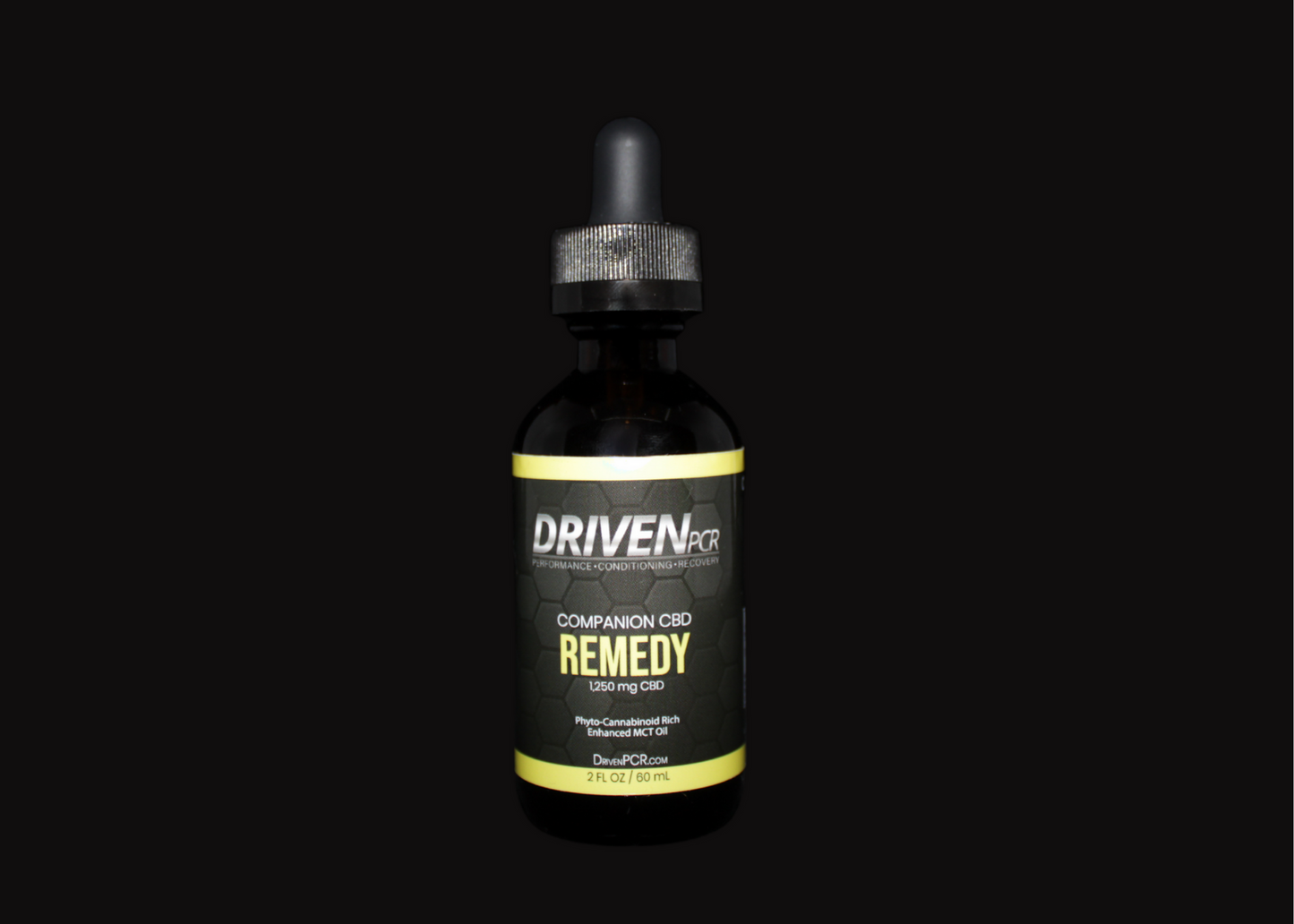 Why Our Customers Love REMEDY!
"We have an arthritic dog who has bilateral elbow dysplasia and needs a double hip replacement. The orthopedic surgeon said 'I cannot in clear conscience give this dog a hip replacement despite her xrays when she is moving around pain free.' That's because of your product, REMEDY!"
Satisfied Customer
Directions for Use

Distribute orally with applicator or on your pet's food before they eat.

Recommended Dosage:

5 Mg per 10 lbs. of weight up to 2x/day.

10 lbs - .25ml/cc

20lbs - .50ml/cc

30lbs - .75ml/cc

40lbs - 1ml/cc

50lbs - 1.25ml/cc

60lbs - 1.50ml/cc

70lbs - 1.75ml/cc

80lbs and up - 2ml/cc

Ingredients

Active Ingredients Per Serving:

CBD Isolate: .5 mL = 10.58 mg

1 mL = 21.15 mg